Out of 11,711 COVID-19 tests carried out yesterday, 662 new cases have been detected among which 100 are expatriate workers, 557 new cases are contacts of active cases, and 5 are travel related. There were 310 recoveries, increasing the total to 50,323.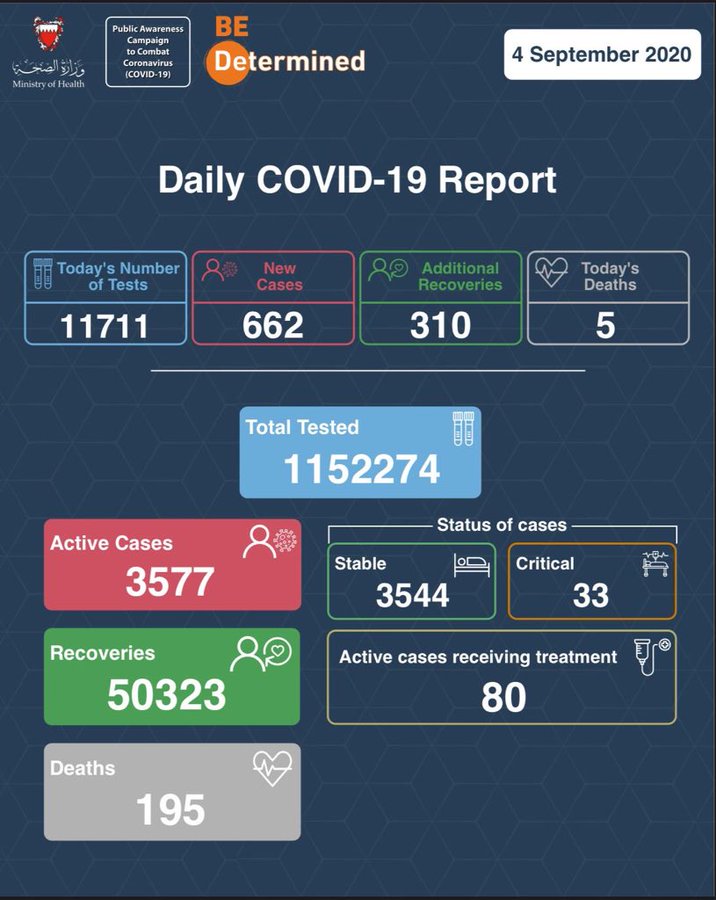 There are currently 33 COVID19 cases in a critical condition, and 80 cases receiving treatment. 3,544 cases are stable out of a total of 3,577 active cases.
Bahrain has yesterday announced five deaths from coronavirus. The fifth and most recent death is of a 67-old-old male citizen. The deaths are of 3 male citizens and 2 male expats. The citizens were aged 67, 58 and 71, while the expats were aged 43 and 50. The Ministry of Health expressed its condolences to the families of the deceased.
Comments