Out of 12,973 COVID-19 tests carried out on 10 February 2021, 797 new cases have been detected among 306 expatriate workers, 484 new cases are contacts of active cases, and 7 are travel related. There 436 recoveries, increasing total recoveries to 102,725.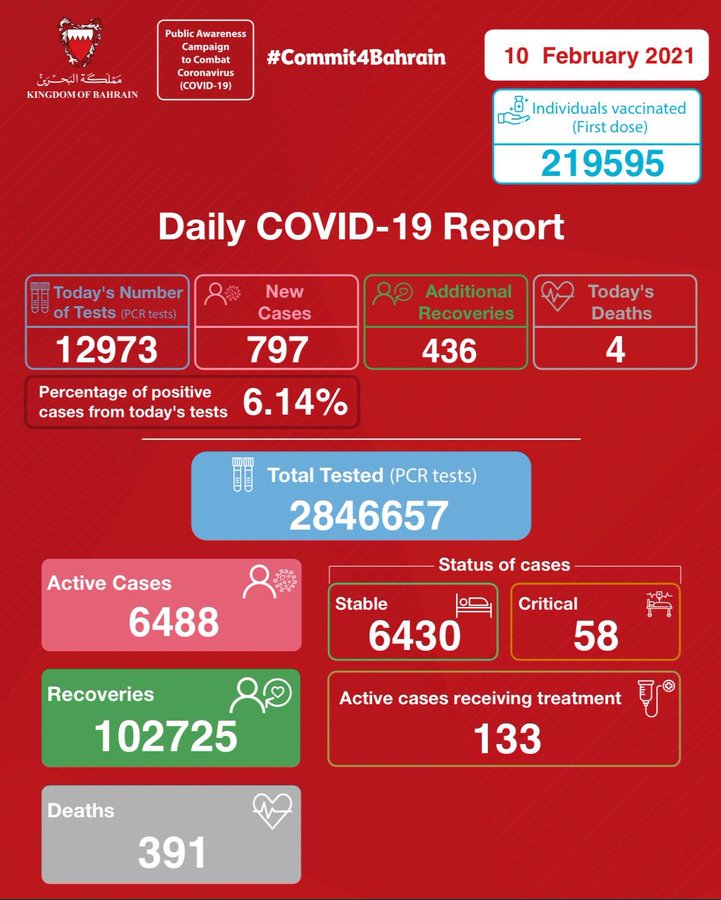 There are currently 58 COVID-19 cases in a critical condition, and 133 cases receiving treatment. 6,430 are stable out of a total of 6,488 active cases.
Two Bahraini women, aged 64 and 66, an expatriate man, 60, and an expat woman, 79, died yesterday, taking the total deaths to 391.
Comments