Out of 15,451 COVID-19 tests carried out on 12 August 2021, 139 new cases have been detected among 47 expatriate workers, 68 new cases are contacts of active cases, and 24 travel related. There were 100 recoveries, increasing total recoveries to 268,090.
No deaths were recorded yesterday.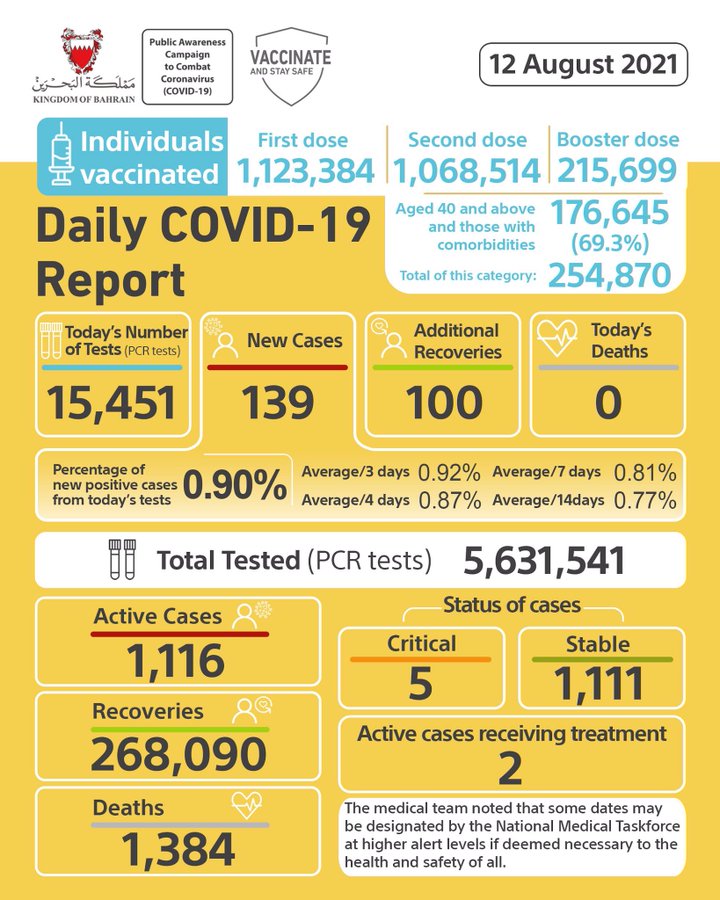 There are currently 5 COVID-19 cases in a critical condition, and 2 cases receiving treatment. 1111 are stable out of a total of 1116 active cases.
Comments