Out of 17,554 COVID-19 tests carried out on 10 May 2021, 1662 new cases have been detected among 609 expatriate workers, 1023 new cases are contacts of active cases, and 30 travel related. There were 1,005 recoveries, increasing total recoveries to 176,337.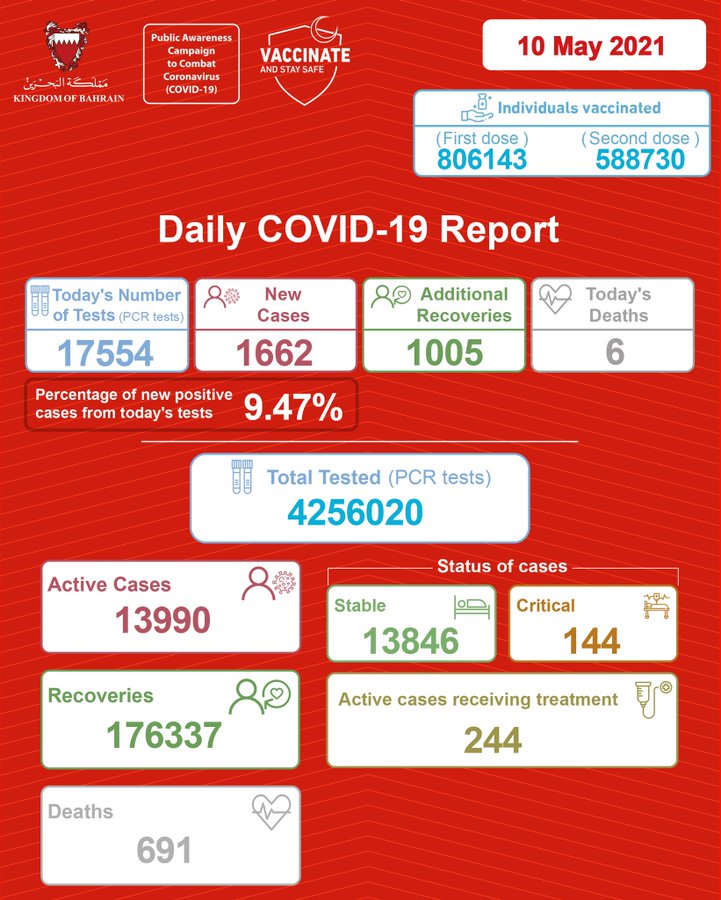 Six people died yesterday, taking the death toll to 691. No information was provided if they suffered any preexisting medical conditions.
There are currently 144 COVID-19 cases in a critical condition, and 244 cases receiving treatment. 13,846 are stable out of a total of 13,990 active cases.
Comments