The minimal look – a favourite of celebrities for years – is still all the rage. Here, Hani Sidow shows you how to achieve it in eight easy steps.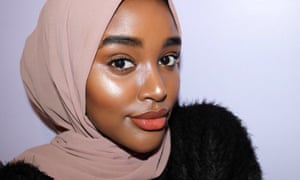 As much as I have a soft spot for full-face glam, there is nothing I love more than a "no makeup makeup" look. For years our favourite celebrities and bloggers have nailed it using minimal products to achieve a simple, wide-awake aesthetic. Here's how you can do it yourself.
Step one
The key to a flawless base is skincare. I use an oil-based moisturiser before I put any products on my face as it gives me a dewy finish and helps bring my dry skin to life. My favourite moisturiser is the Nspa nourishing facial oil as it has a light texture, which does not feel too greasy on the skin.
Step two
I then prime my face using the Too Faced Hangover primer for a radiant finish. The texture is very creamy and light so it moisturises my skin further and preps it for the rest of my makeup. The refreshing coconut scent is also a plus.
Step three
To achieve this "no makeup" look, I skip the foundation and go straight in with a concealer closest to my skin tone to help cover any discolouration and dark spots, focusing on the areas under my eyes and around my mouth. I like to use the Sleek MakeUP Cream Contour Kit in dark as it has several shades that I can use to even out my skin tone and still achieve a natural finish.
Step four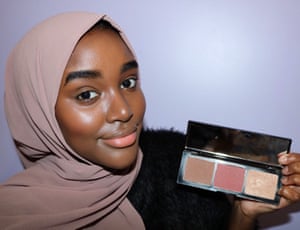 Step five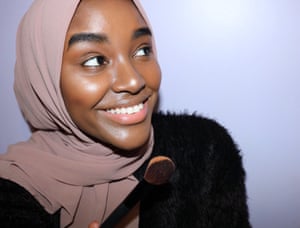 Step six
I add the finishing touches by applying mascara on both my upper and lower lashes. I like to use the Benefit Roller lash mascara, as it adds a little curl and definition, whilst also brushing my lashes out so that they don't look clumpy. (I skip my brows for "no makeup" makeup, as my natural eyebrows are quite full, putting more effort into my lashes and getting them to look as long and defined as possible.)
Step seven
To complete this look I then apply Buxom "Full-On" lip cream in Hot Toddy to add a hint of colour to my lips with a glossy finish to complement the glow.
Step eight
Feel free to add more or less; don't be afraid to step out of your comfort zone. Use your makeup to express yourself and have fun with it.
• Follow Hani Sidow on Instagram @hanihanss
Originally created from here.
Comments