Out of 17,769 COVID-19 tests carried out on 22 April 2021, 1036 new cases have been detected among 404 expatriate workers, 597 new cases are contacts of active cases, and 35 are travel-related.
There were 1,213 recoveries, increasing total recoveries to 156,981.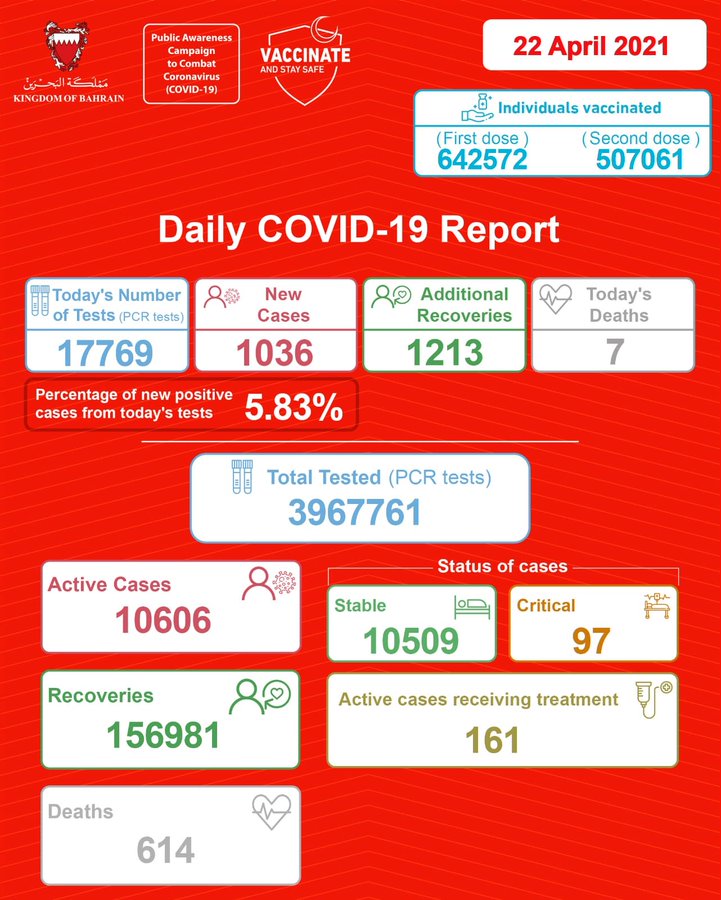 There are currently 97 COVID-19 cases in a critical condition, and 161 cases receiving treatment. 10,509 are stable out of a total of 10,606 active cases.
Seven deaths, four Bahraini men aged 74, 70, 56 and 78, two Bahraini women aged 69 and 67, and a 36-year-old expatriate woman, were registered earlier today. No information was provided if they suffered any preexisting medical conditions.
Comments