The Ministry of Health today announced the resumption of several additional services provided by salons across the Kingdom in accordance to the approved health regulations, starting from Sunday 13 December 2020.
The following services across salons will be resumed:
Facial treatments
Blow-drying services and hair treatments that require blow-drying
Threading services
Henna art
Makeup application services
Eyelashes extensions
Tanning services and tanning beds
Hair extensions, including returnable hair extensions
The Ministry underscored the importance of following all precautionary health measures in support of the Kingdom's continuing national efforts towards mitigating the spread of the virus.
The Ministry noted that these decisions will be periodically reviewed in accordance to COVID-19 statistical data, in order to safeguard and preserve the health and safety of the Kingdom's community.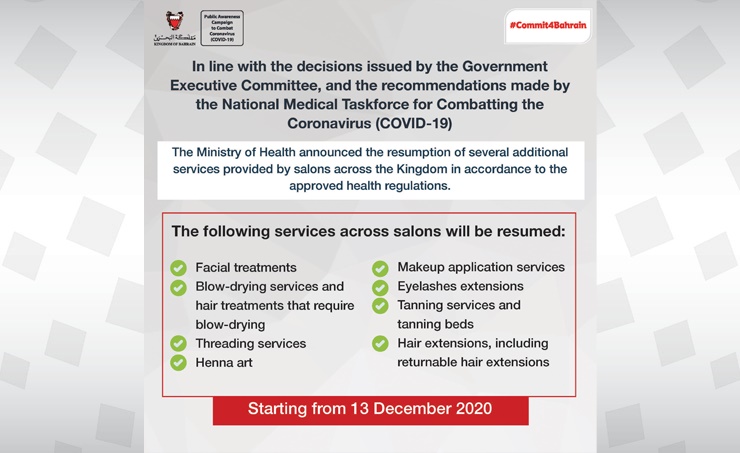 Comments