Out of 7,359 COVID-19 tests carried out yesterday, 398 new cases have been detected among which 120 cases are expatriate workers and 270 new cases are contacts of active cases. There were 393 recoveries, increasing the total to 49,047.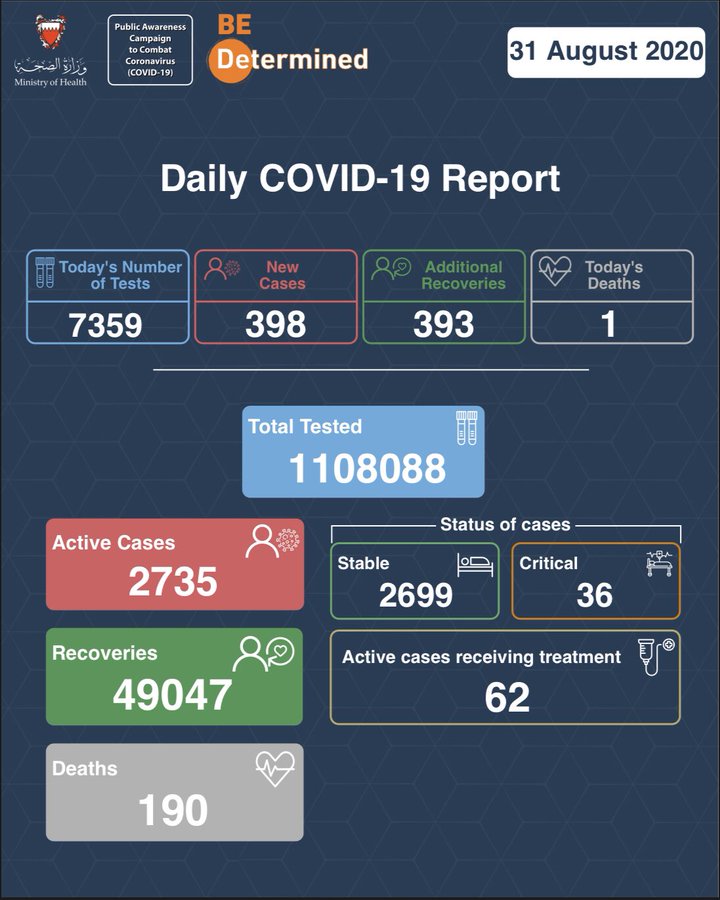 There are currently 36 cases in a critical condition, and 62 cases receiving treatment. 2,699 cases are stable out of a total of 2,735 active cases.
The Ministry of Health also announced the death of a 73-year-old male expatriate, and expresses its condolences to the family of the deceased.
Comments