Out of 15,383 COVID-19 tests carried out on 23 August 2021, 84 new cases have been detected among 36 expats, 40 contacts of active cases, and 8 travellers.
There were 102 recoveries, increasing total recoveries to 269,362.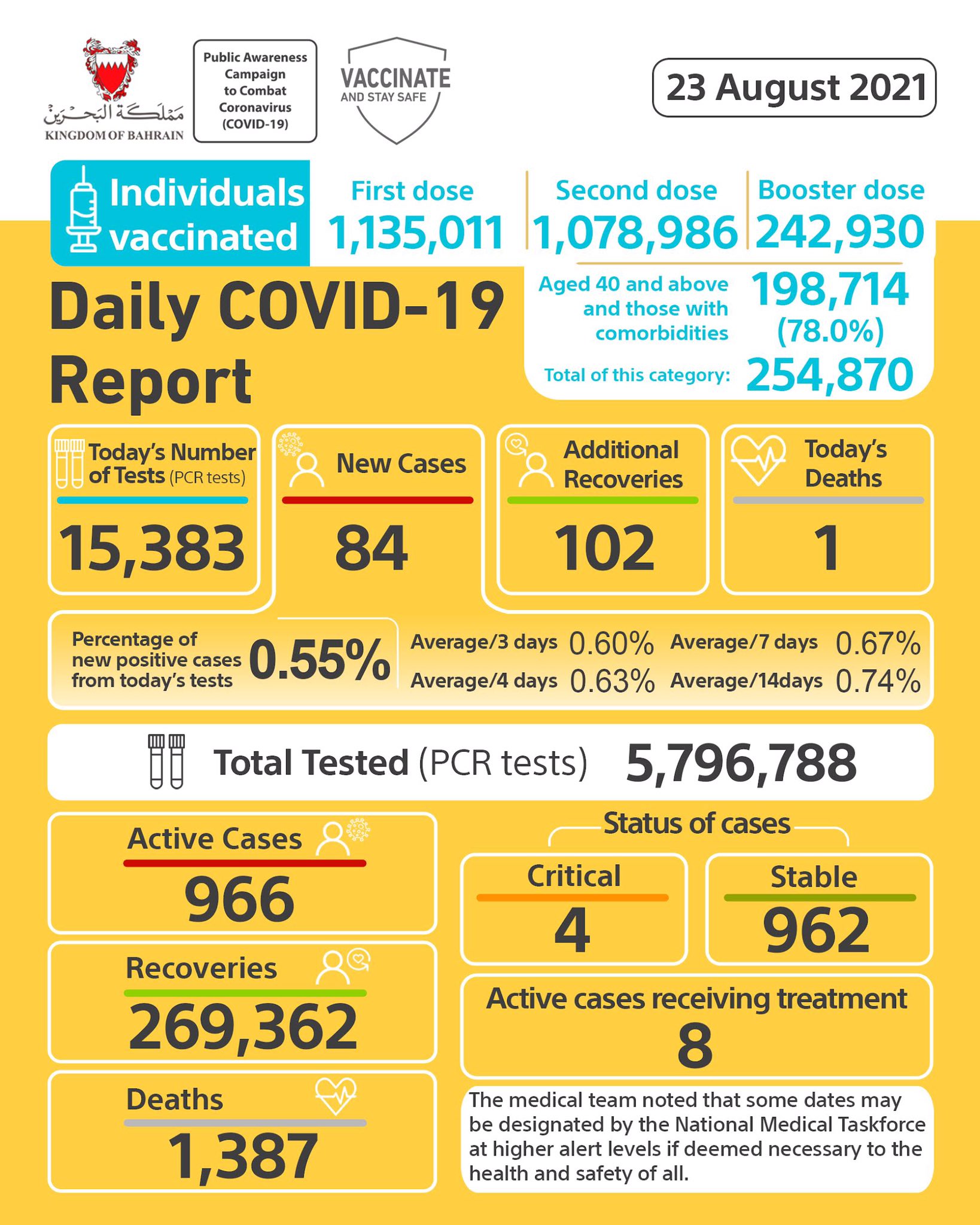 One death has been recorded, taking the total deaths in the Kingdom to 1,387.
There are currently four cases in critical condition and eight receiving treatment.
Out of a total of 966 active cases, 962 are stable.
Comments