Out of 11,428 COVID-19 tests carried out on 9 June 2021, 1,041 new cases have been detected among 482 expats, 557 contacts of active cases, and 2 travel related.
There were 2,821 recoveries, increasing total recoveries to 236,301.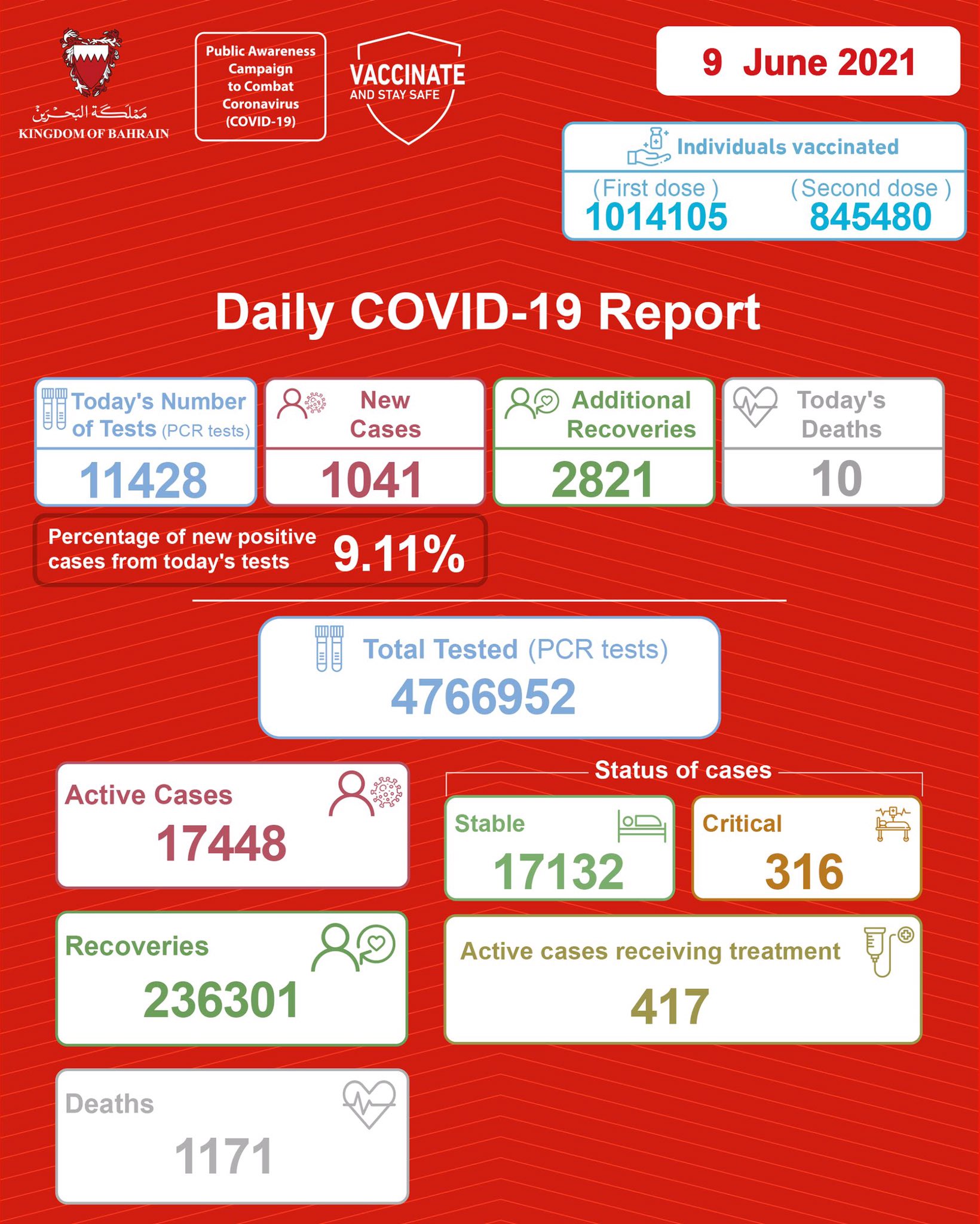 10 deaths were reported, bringing the total deaths in the Kingdom to 1,171. No information was provided on their ages or whether they suffered any pre-existing medical illnesses.
There are currently 316 cases in critical condition, and 417 cases receiving treatment. 17,132 are stable out of a total of 17,448 active cases.
Comments