Out of 14,362 COVID-19 tests carried out on 19 February 2021, 777 new cases have been detected among 279 expatriate workers, 481 new cases are contacts of active cases, and 17 are travel related. There were 704 recoveries, increasing total recoveries to 108,353.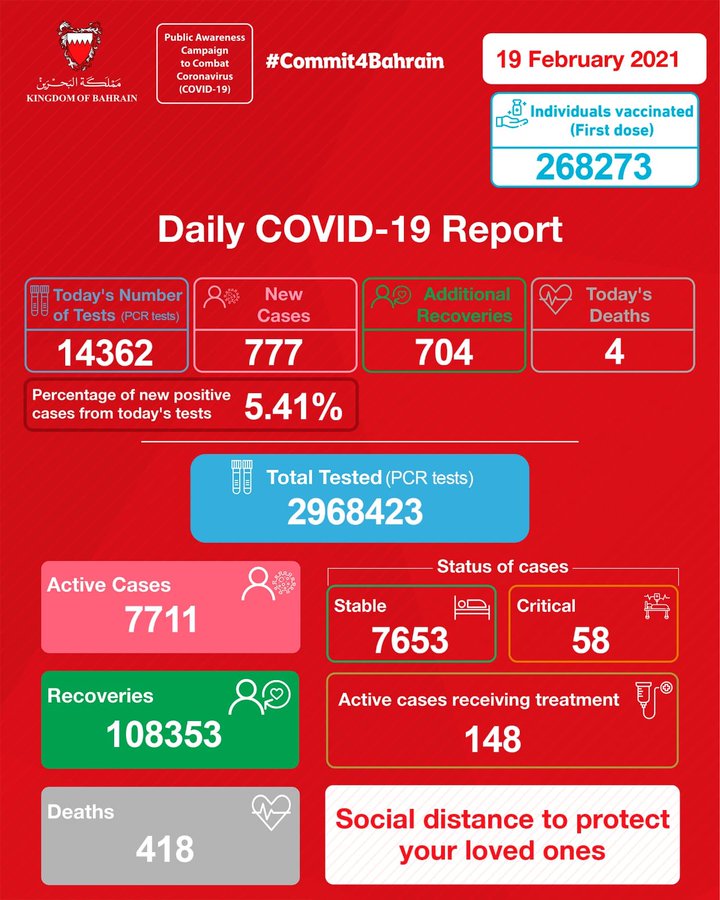 There are currently 58 COVID-19 cases in a critical condition, and 148 cases receiving treatment. 7,653 are stable out of a total of 7,711 active cases.
Three men, a Bahraini aged 87, and two expats, 51 and 43 as well as an expat woman, 62, died yesterday, taking the total deaths to 418.
Comments