Out of 14,934 COVID-19 tests carried out on 5 March 2021, 657 new cases have been detected among 218 expatriate workers, 417 new cases are contacts of active cases, and 22 are travel related. There were 645 recoveries from COVID19, increasing total recoveries to 118,301.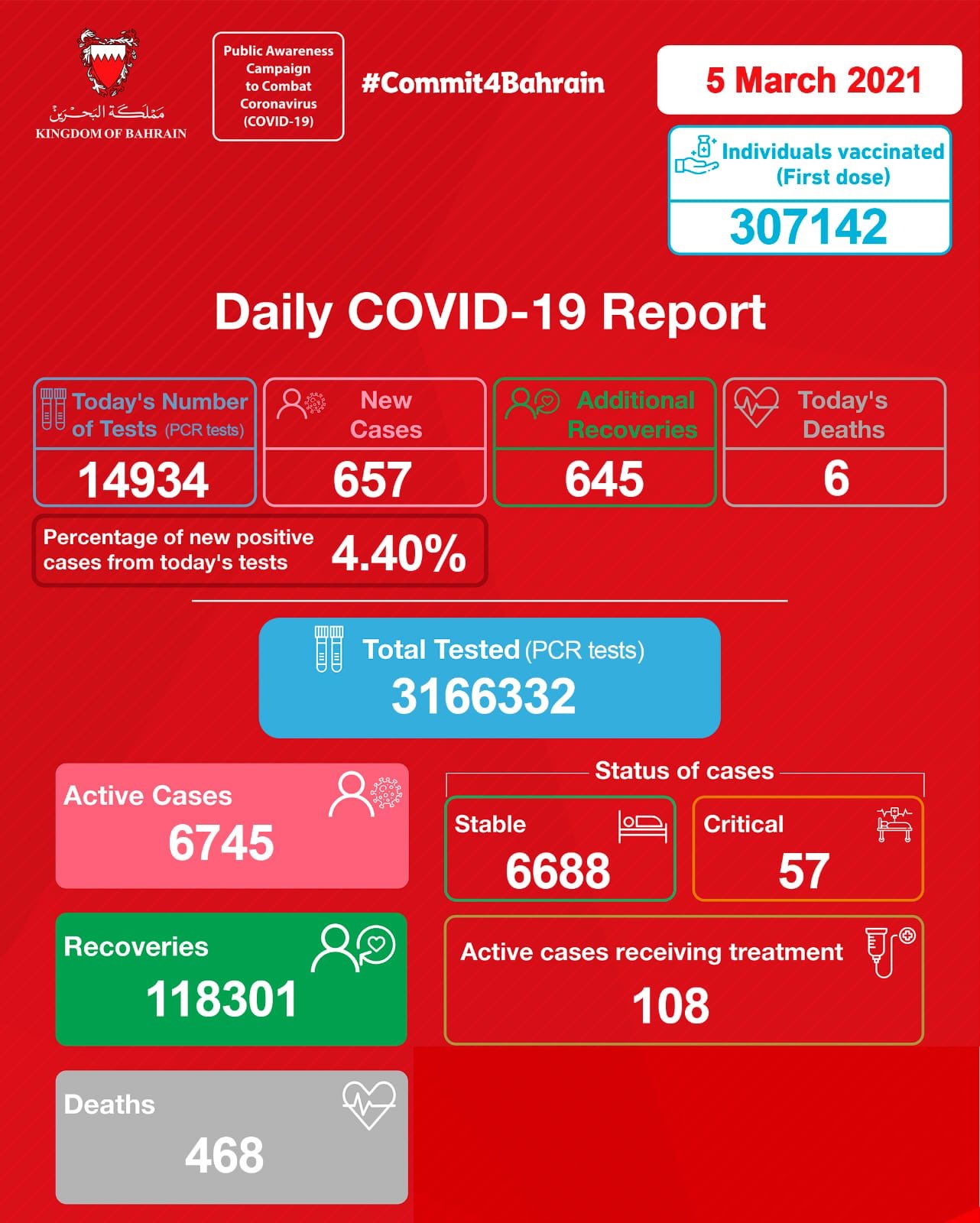 There are currently 57 COVID19 cases in critical condition and 108 cases receiving treatment. Out of a total of 6,745 active cases, 6,688 are stable.
The ministry also reported three COVID-19-related deaths, bringing the total to 468.
Comments