Out of 14,693 COVID-19 tests carried out on 25 February 2021, 637 new cases have been detected among 218 expatriate workers, 408 new cases are contacts of active cases, and 11 are travel related. There were 809 recoveries from COVID-19, increasing total recoveries to 113,132.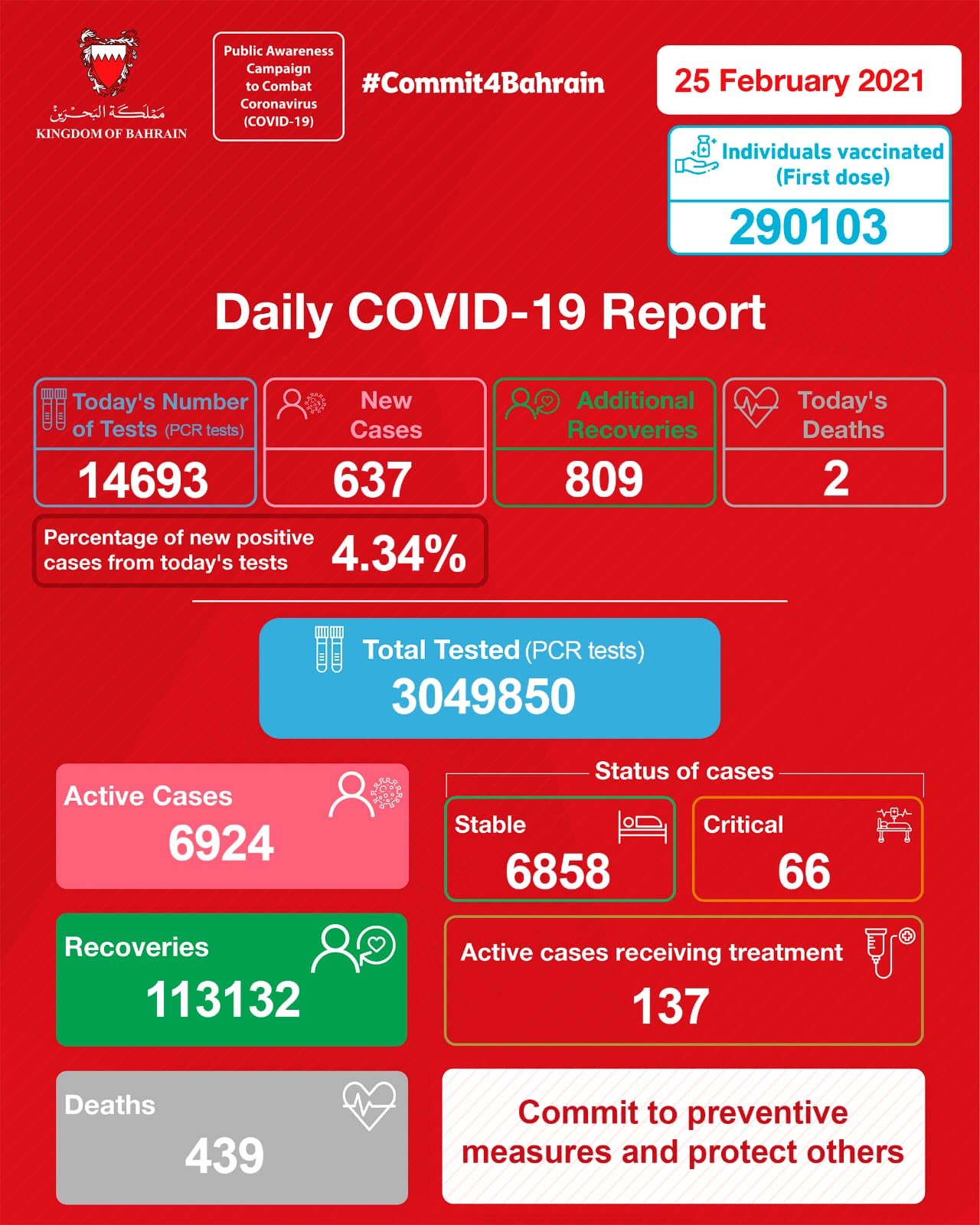 There are currently 66 cases in critical condition, and 137 cases receiving treatment. 6,858 are stable out of a total of 6,924 active cases.
The ministry also reported two Covid-19-related deaths, bringing the total to 439.
Comments