Out of 16,147 COVID-19 tests carried out on 21 September 2021, 69 new cases have been detected among 40 expats, 21 contacts of active cases, and 8 travellers. There were 80 recoveries, increasing total recoveries to 272,277.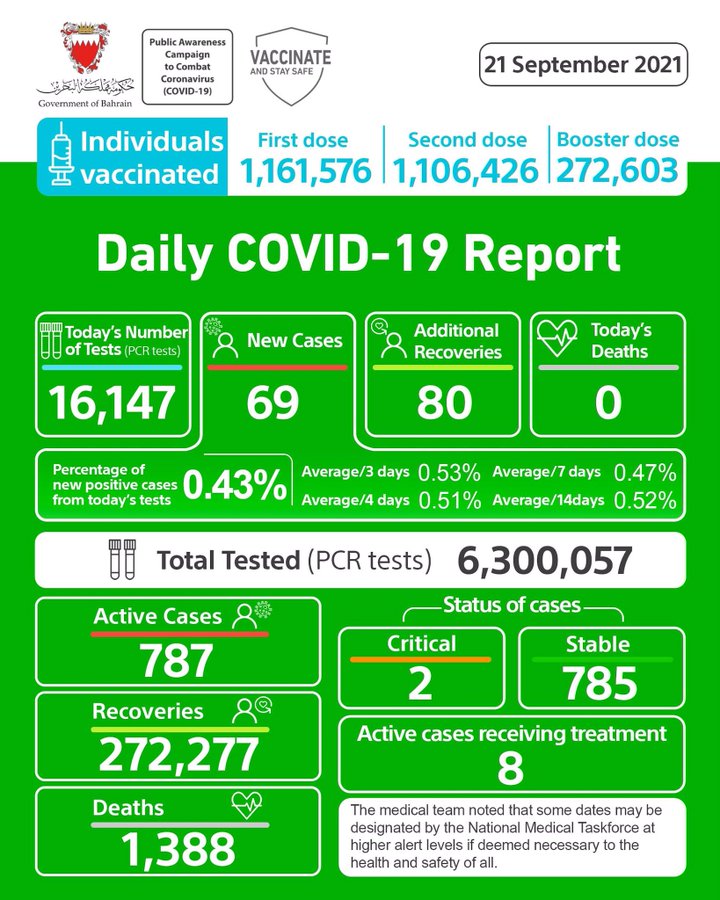 There are currently two cases in critical condition and eight receiving treatment.
Out of a total of 787 active cases, 785 are stable.
Comments