Out of 17,143 Covid-19 tests carried out on 17 April 2021, 1,024 new cases have been detected among 387 expatriates, 595 new cases are contacts of active cases, and 42 are travel related.
There were 1,107 recoveries, increasing total recoveries to 151,286.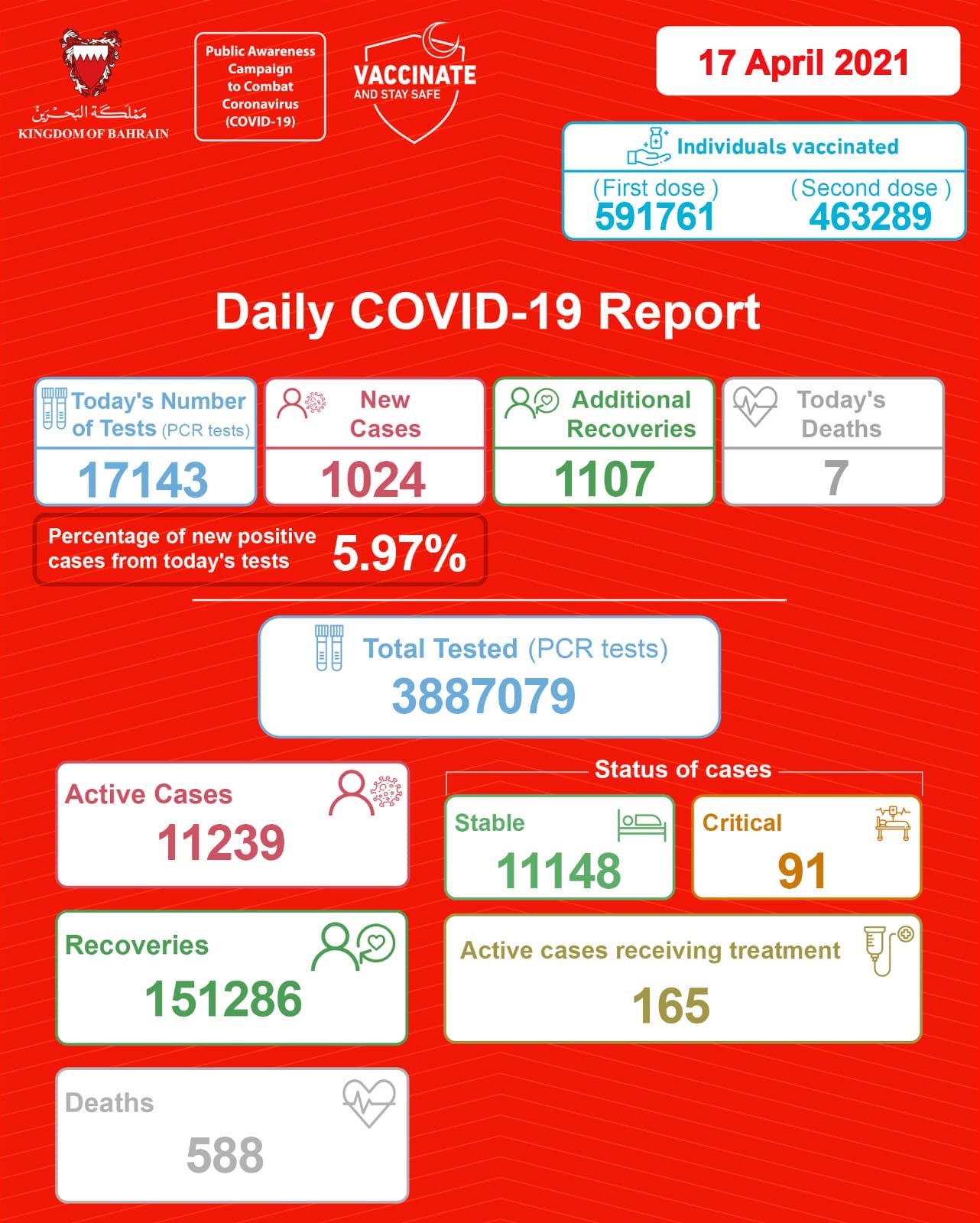 Seven Covid-19 related deaths were recorded among two male citizens aged 61, one male citizen aged 67, three male expats aged 57, 59, and 65, and one female expat aged 64. No further information was provided on whether they suffered any pre-existing conditions.
There are currently 91 cases in critical condition, and 165 cases receiving treatment. 11,148 are stable out of a total of 11,239 active cases.

Comments