A new drive-through COVID-19 test centre opened near the King Hamad University Hospital (KHUH) in the Governorate of Muharraq.
This brings the number of drive-through centres to the three, in addition to the current testing facilities at the Bahrain International Exhibition and Convention Centre (BIECC) and the Rashid Equestrian and Horseracing Club.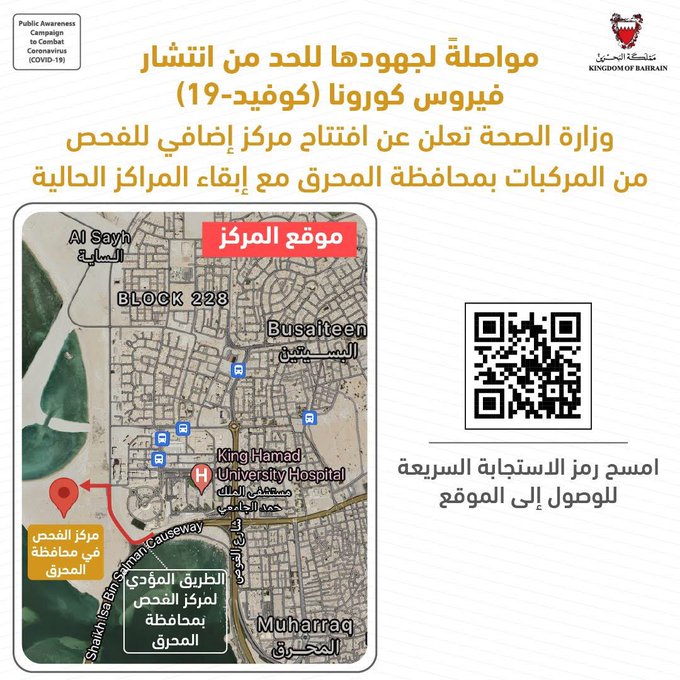 Supreme Council for Health (SCH) President, Head of the National Medical Taskforce for Combating COVID-19 Lieutenant-General Dr. Shaikh Mohammed bin Abdulla Al Khalifa visited the new centre, accompanied by senior officials.
Comments